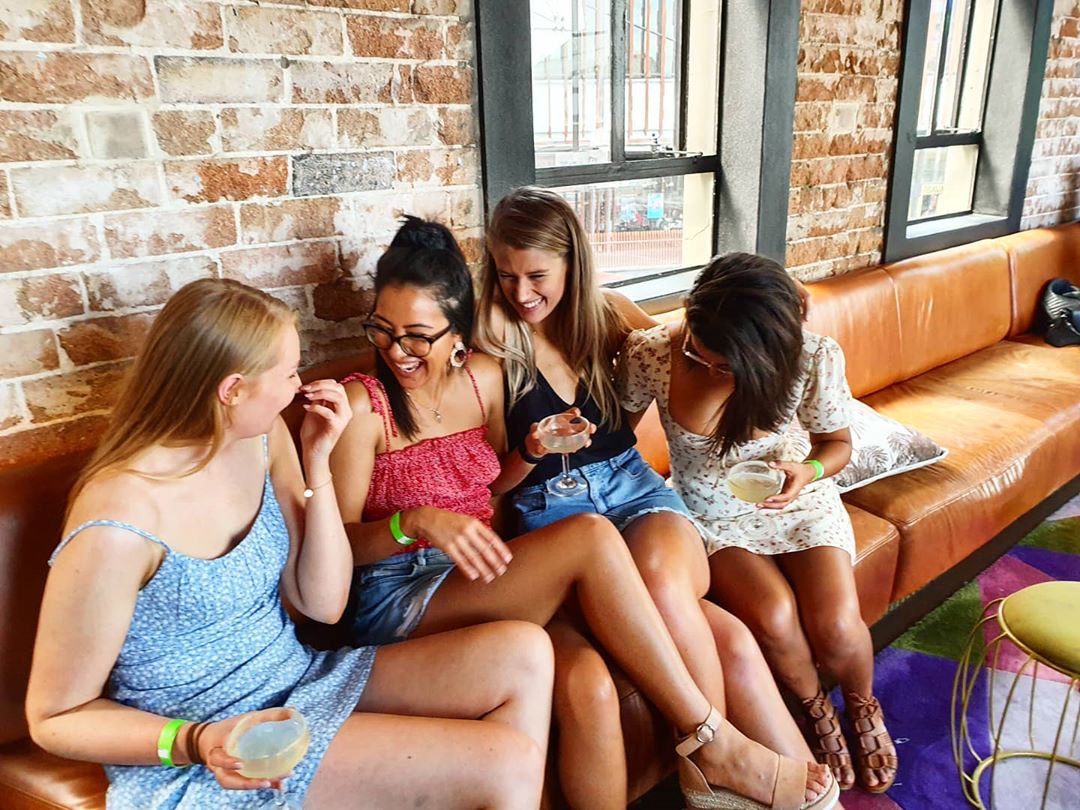 Bottomless Brunch
Every Saturday & Sunday
Bottomless Brunch
The perfect way to spend a day – Bottomless Food and Drinks in an urban oasis. Our 2 hour, $55 per person sessions are perfect for celebrating or catching up with friends.
For Wollongong Bottomless Brunch bookings and availability, please select your preferred Saturday or Sunday time slot below.
Please note – Cancellations and any drop in number of booked guests within 24 hours before the booking time (including reduced group numbers and no-shows on the day) will result in a cancellation fee of $25 per person for Bottomless Brunch. Bookings areas of Humber.
Please note we do not guarantee or book any particular area of Humber. Tables are allocated on the day based upon size and duration of booking, venue capacity and weather taken into consideration.
| | | | | | | | | | | | | | | | |
| --- | --- | --- | --- | --- | --- | --- | --- | --- | --- | --- | --- | --- | --- | --- | --- |
| | | | | | | | | | | | | | | | |
| | SAT 9TH DEC | Bottomless Brunch: Fajitas, Mini Cobs & Alize Jugs 12-2pm | | | | | | | | | Book Here | | | | |
| | SAT 9TH DEC | Bottomless Brunch: Fajitas, Mini Cobs & Alize Jugs 2:30-4:30pm | | | | | | | | | Book Here | | | | |
| | SUN 10TH DEC | Bottomless Brunch: Fajitas, Mini Cobs & Alize Jugs 2:30-4:30pm | | | | | | | | | Book Here | | | | |
| | SAT 16TH DEC | Bottomless Brunch: Bao Buns, Spring Rolls & Japanese Slipper Jugs 12-2pm | | | | | | | | | Book Here | | | | |
| | SAT 16TH DEC | Bottomless Brunch: Bao Buns, Spring Rolls & Japanese Slipper Jugs 2:30-4:30pm | | | | | | | | | Book Here | | | | |
| | SUN 17TH DEC | Bottomless Brunch: Bao Buns, Spring Rolls & Japanese Slipper Jugs 2:30-4:30pm | | | | | | | | | Book Here | | | | |
| | SAT 23RD DEC | Bottomless Brunch: Nachos, Pizzas & Christmas Jugs 12-2pm | | | | | | | | | Book Here | | | | |
| | SAT 23RD DEC | Bottomless Brunch: Nachos, Pizzas & Christmas Jugs 2:30-4:30pm | | | | | | | | | Book Here | | | | |
| | SUN 24TH DEC | Bottomless Brunch: Nachos, Pizzas & Christmas Jugs 2:30-4:30pm | | | | | | | | | Book Here | | | | |
| | SAT 30TH DEC | Bottomless Brunch: Dumplings, Popcorn Chicken & Watermelon Sugar Jugs 12-2pm | | | | | | | | | Book Here | | | | |
| | SAT 30TH DEC | Bottomless Brunch: Dumplings, Popcorn Chicken & Watermelon Sugar Jugs 2:30-4:3opm | | | | | | | | | Book Here | | | | |
| | SUN 31ST DEC | Bottomless Brunch: Dumplings, Popcorn Chicken & Watermelon Sugar Jugs 2:30-4:30pm | | | | | | | | | Book Here | | | | |
| | SAT 6TH JAN | Bottomless Brunch: Nachos, Loaded Focaccia & Peach Iced Teas 12-2pm | | | | | | | | | Book Here | | | | |
| | SAT 6TH JAN | Bottomless Brunch: Nachos, Loaded Focaccia & Peach Iced Teas 2:30-4:30pm | | | | | | | | | Book Here | | | | |
| | SUN 7TH JAN | Bottomless Brunch: Nachos, Loaded Focaccia & Peach Iced Teas 2:30-4:30pm | | | | | | | | | Book Here | | | | |
| | SAT 13TH JAN | Bottomless Brunch: Pizzas Loaded Fries & Passionfruit Jugs 12-2pm | | | | | | | | | Book Here | | | | |
| | SAT 13TH JAN | Bottomless Brunch: Pizzas Loaded Fries & Passionfruit Jugs 2:30-4:30pm | | | | | | | | | Book Here | | | | |
| | SUN 14TH JAN | Bottomless Brunch: Pizzas Loaded Fries & Passionfruit Jugs 2:30-4:30pm | | | | | | | | | Book Here | | | | |