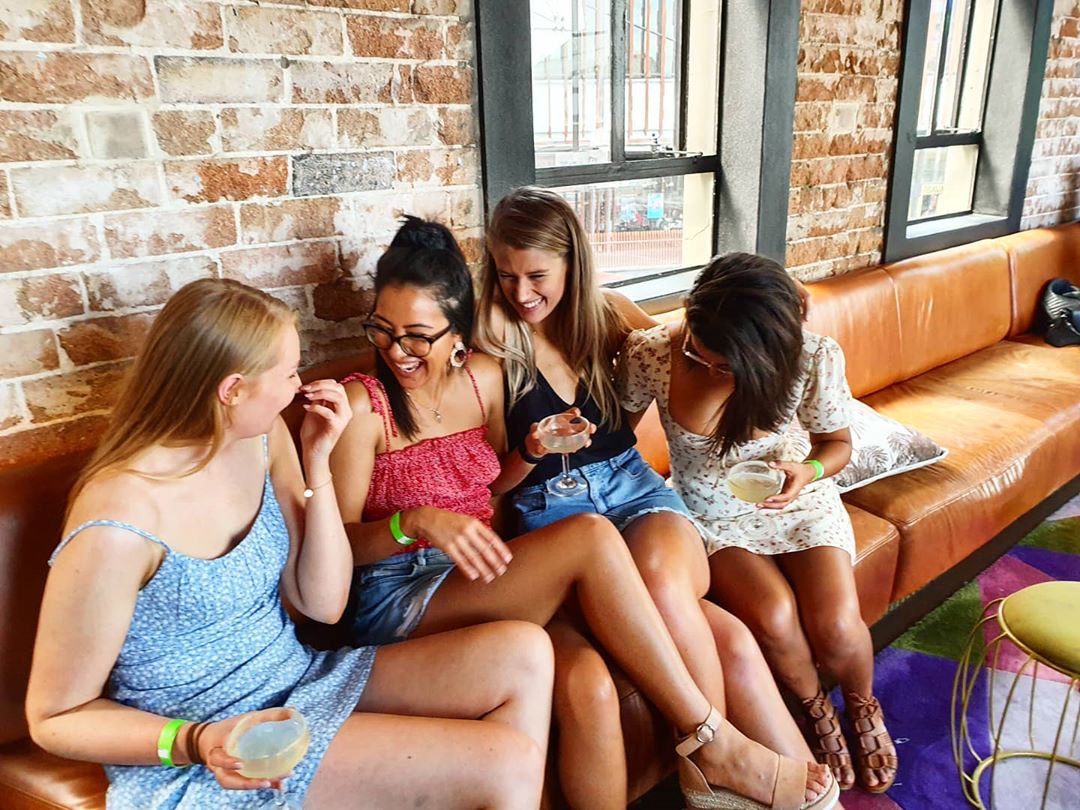 Bottomless Brunch
Every Saturday & Sunday
Bottomless Brunch
The perfect way to spend a day – Bottomless Food and Drinks in an urban oasis. Our 2 hour, $55 per person sessions are perfect for celebrating or catching up with friends.
For Wollongong Bottomless Brunch bookings and availability, please select your preferred Saturday or Sunday time slot below.
Please note – Cancellations and any drop in number of booked guests within 24 hours before the booking time (including reduced group numbers and no-shows on the day) will result in a cancellation fee of $25 per person for Bottomless Brunch. Bookings areas of Humber are not guaranteed and availability is limited.
| | | | | | | | | | | | | | | | |
| --- | --- | --- | --- | --- | --- | --- | --- | --- | --- | --- | --- | --- | --- | --- | --- |
| | | | | | | | | | | | | | | | |
| | SAT 12TH NOV | Bottomless Brunch: Popcorn Chicken & Fruit Tingles 12pm-2pm | | | | | | | | | Book Here | | | | |
| | SAT 12TH NOV | Bottomless Brunch: Popcorn Chicken & Fruit Tingles 2:30pm-4:30pm | | | | | | | | | Book Here | | | | |
| | SUN 13TH NOV | Bottomless Brunch: Popcorn Chicken & Fruit Tingles 2:30pm-4:30pm | | | | | | | | | Book Here | | | | |
| | SAT 19TH NOV | Bottomless Brunch: Dumplings & Seltzers 12pm-2pm | | | | | | | | | Book Here | | | | |
| | SAT 19TH NOV | Bottomless Brunch: Dumplings & Seltzers 2:30pm-4:30pm | | | | | | | | | Book Here | | | | |
| | SUN 20TH NOV | Bottomless Brunch: Dumplings & Seltzers 2:30pm-4:30pm | | | | | | | | | Book Here | | | | |
| | SAT 26TH NOV | Bottomless Brunch: Loaded Fries & Peach Iced Teas 12pm-2pm | | | | | | | | | Book Here | | | | |
| | SAT 26TH NOV | Bottomless Brunch: Loaded Fries & Peach Iced Teas 2:30pm-4:30pm | | | | | | | | | Book Here | | | | |
| | SUN 27TH NOV | Bottomless Brunch: Loaded Fries & Peach Iced Teas 2:30pm-4:30pm | | | | | | | | | Book Here | | | | |
| | SAT 3RD DEC | Bottomless Brunch: Popcorn Chicken & Fruit Tingles 12pm-2pm | | | | | | | | | Book Here | | | | |
| | SAT 3RD DEC | Bottomless Brunch: Popcorn Chicken & Fruit Tingles 2:30pm-4:30pm | | | | | | | | | Book Here | | | | |
| | SUN 4TH DEC | Bottomless Brunch: Popcorn Chicken & Fruit Tingles 2:30pm-4:30pm | | | | | | | | | Book Here | | | | |
| | SUN 11TH DEC | Bottomless Brunch: Dumplings & Seltzers 2:30pm-4:30pm | | | | | | | | | Book Here | | | | |
| | SAT 17TH DEC | Bottomless Brunch: Loaded Fries & Peach Iced Teas 12pm-2pm | | | | | | | | | Book Here | | | | |
| | SAT 17TH DEC | Bottomless Brunch: Loaded Fries & Peach Iced Teas 2:30pm-4:30pm | | | | | | | | | Book Here | | | | |
| | SUN 18TH DEC | Bottomless Brunch: Loaded Fries & Peach Iced Teas 2:30pm-4:30pm | | | | | | | | | Book Here | | | | |